The body heals its self, but often when we have an injury rather than facilitating the healing process we inadvertently sabotage it!! This happens because we often don't fully understand the processes that are involved and therefore misread the signs. As a consequence you do too much when you should do less and then when you should do more you end up doing too little!!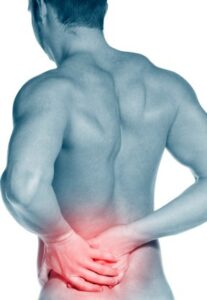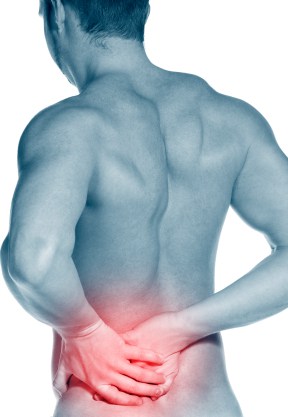 Developing a better understanding of the causes of spinal pain helps you to improve the way you respond to the injury and therefore better facilitate your body's natural healing potential (which is huge)!!! When we combine your improved response to the injury with physiotherapy treatment it can really help relieve the symptoms and promote healing, speeding your recovery and helping prevent a recurrence.
The following pages will help you understand more about spinal conditions and how the specialist treatments available at Sheffield Physiotherapy can improve them:
From being able to walk only 200 yards with a stick to walking over 3 miles with no problem!
Click here for Part One: Back & Neck Pain?
Power Assisted Micro-manipulation (PAMM) is an advanced spinal treatment available at Sheffield Physiotherapy that has helped many patients gain long term improvement in their pain and therefore return to the activities that they had been forced to give up.
Click here for Part Two:  Causes of Spinal Pain
In order for the spine to function correctly two things are vital:
The spine must be supple throughout its length. If through poor posture or injury, areas of the spine stiffen up this leads to overstrain in the areas above and below the stiff segments.
The spine must be properly aligned. If some of the vertebra become rotated or tilted relative to the rest of the spine then those segments will become a focus for increased stress.
Click here for Part Three: Solutions to Spinal Pain
The solution to the majority of spinal pain is to restore mobility to the stiffened segments and correct any rotations or tilted segments therefore reducing the strain on damaged discs, ligaments and joints.
Listed below are extracts from some of the many articles that have appeared in the press covering treatment with Power Assisted Micro-manipulation (PAMM):
Mike Granger, a sales man from Hillsborough, says the PAM machine helped him to carry on with sport and avoid surgery.He said: "I've always enjoyed playing football. One day I got a shooting pain in my thigh, it spread down my leg after exercise. My doctor said it was sciatica. I was in a lot of pain. I couldn't get out of bed, I couldn't drive my car".Mike, aged 30 became so desperate that he saw a specialist at a private hospital who sent him for a MRI scan. " I was told he'd take the bottom disc out of my back. He told me it would be the end of days playing sport and I was gutted. I'd agreed to it, then I spoke to a lot of people who advised me to get a second opinion before having the operation. Friends recommended John. Within three or four sessions I was feeling a lot better. The difference was unbelievable. I cancelled the operation and now I play sport and I do everything I want to although I now take it a bit easier" he adds.
"My medical showed I had a more serious curve which was about 40 degreesout of alignment. But the specialist at my local orthopaedic hospital said I didn't need any treatment and it probably would not get any worse".Everything was fine until I was 27 when I started to suffer agonising pain in my back. I know now that the curve in my upper back had become so severe that all the joints were under enormous pressure, the muscles were in spasm trying to keep me upright which caused the ache.The PAMM3 has four pistons which rapidly massage the joints of the spine. I lay down on a couch and she slowly passed the hand up and down my spine. The pistons moved endlessly and effortlessly to rock the individual joints and free up the stiffened segments. You can have treatment at different levels and speeds according to the nature and severity of your condition. After my first half hour treatment the pain eased immediately. After several treatments it had almost gone. Now I have occasional treatments but am back to full health.
I have lived with back pain since a moment of youthful foolishness on a Hawaiian beach in 1990 left me with a slipped lumber disc, which has degenerated steadily and irreversibly since, spreading misery and mayhem on the way. Like Tony Blair, I have had anti-inflammatory injections, I have had two bouts of surgery, plenty of spinal manipulation, enough drugs to open a surgery.Four a pleasant hour I lay on Taylor's table as he worked on my spine expounding his theories on back pain and treatment until he told me he was done.I didn't quite know what I expected when I got up. But once the dizziness had subsided I realised I felt no pain in my leg and no weakness in my lower back. But the real test was a nights sleep, I haven't woken up without some degree of stiffness for 10 years. Until last Wednesday morning, and for the four days that followed and I can't stop smiling about it.
Mention that you have a bad back and everyone insists that they know the only person in the world who can make it better. Having visited innumerable experts, I didn't rush to follow a suggestion that I try Irene Phillips of the Backcare Clinic- the only osteopath in the UK to employ a Technology –Asstsed Micro-manipulation and reflex Stimulation (TAMAR S) unit. However when Ben Hunt, a Financial Times writer, described the relief he had obtained at her clinic after 15 years of agony, I decided it might just be worth rising from my bed to consult her. Now I am in a position to insist that I know the only person in the world who can make bad backs better.The only downside of being cured, however is that I no longer have an excuse to take to my bed.
Less guarded, however is one of the country's leading experts on back pain. Dr Paul Sherwood author of the best-selling book The Back And Beyond."I already have one of these machines and I'm using it on my patients" he says. " it's the biggest leap forward in the treatment of back pain I've seen in the past 15 years, and I don't think there is any doubt it's going to be a world beater".
Daily Mail Tuesday, August 19, 1997
A car had smashed into the back of me and thrust me into the back of a lorry. The force of the impact had shot me back into the car behind again, then forward once more. Eventually I came to a halt wedged into the back of the lorry. My neck and back screamed with pain and I'd hit my head on the window.By now I was getting desperate. I'd had to give up work and showing my lovely dogs. But for five long years I struggled by taking eight of the strongest pain killers every day just to cope.I went for my fist treatment last July. The fingers of the machine were run along my vertebra towards the pain. It felt like little pistons gently pressing up and down my back. Afterwards I felt quite bruised, but my spine definitely felt a lot looser. After my second visit one week later, I walked out of the surgery with no pain, for the first time in five and a half years. It was incredible.It felt like my spine had clicked back into place. The practitioner told me to take it easy but I couldn't stop doing things as I was so pleased not to be in pain! It felt fantastic.