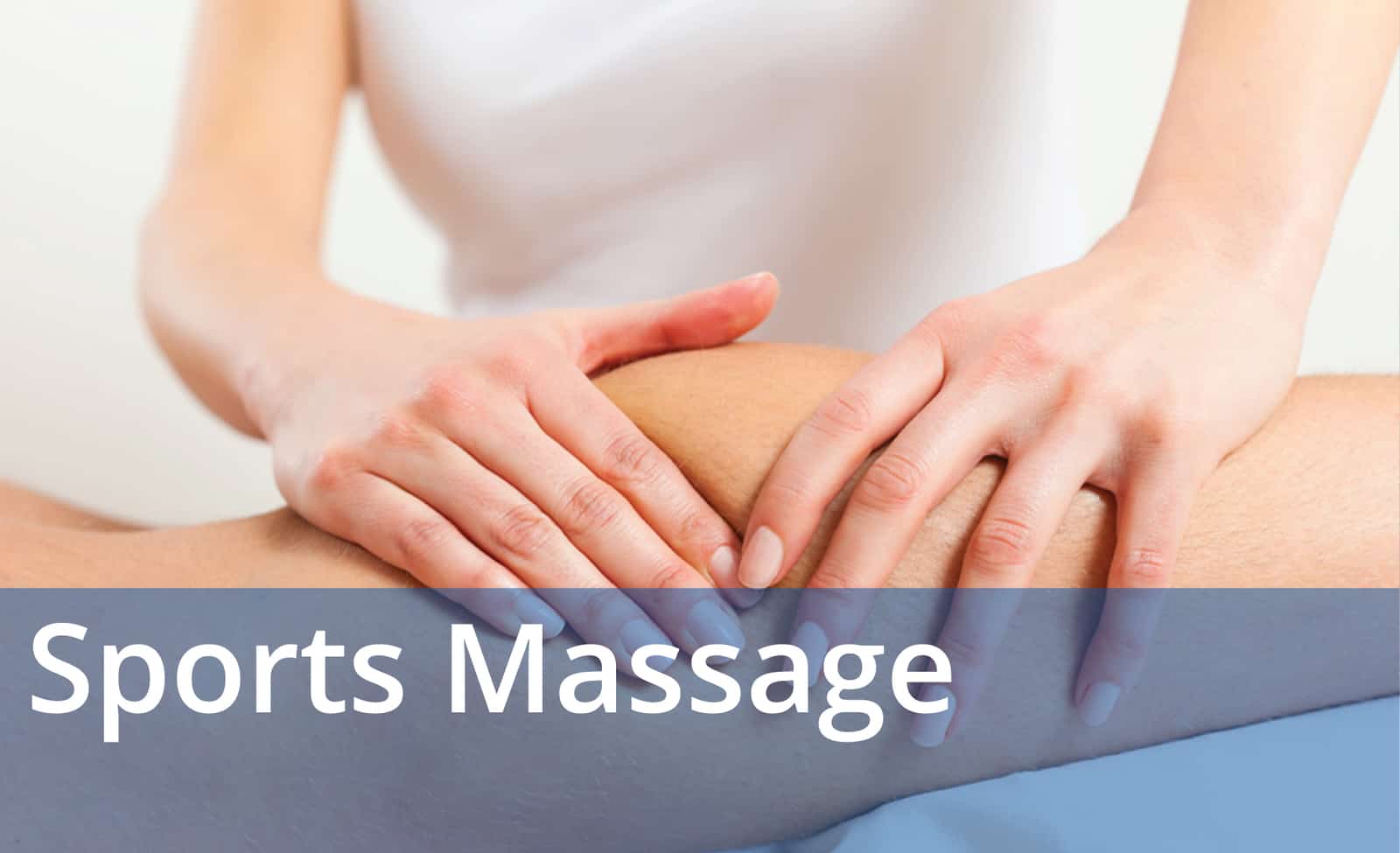 Sports massage has so many benefits and so people get sports massages for a variety of reasons. It can help you prevent injury, recover from training sessions more quickly, prepare for a competition and improve performance. Many athletes and professional sports players get sports massage as part of their training and preparation. Jessica Ennis-Hill, Mo Farah and the England Rugby team all use sports massage. But you don't have to be a professional to get a sports massage. Sports massage serves a specific purpose, will it suit you?

What does a sports massage do?

Sports massage promotes muscle recovery and helps us heal after exercise. It relieves our body from the stress of training, competition and from daily life. A sports massage helps to improve the range of motion in our muscles, improves our posture, reduces inflammation and increases swelling. It encourages recovery, enhances performance and helps to prevent injury. Regular sports massage is an incredibly important part of a professional sports player, athlete or dancers routine.

Do I have to be a professional athlete to get a sports massage?

No, sports massage can be for anybody. Sports massage is a different type of massage to others like Swedish, Thai or Shiatsu. It's more beneficial to sports players than other types of massage is and this is where it get's it's name. Anyone can book a sports massage with Sheffield Physiotherapy, providing you don't have any contraindications (such as open sores, skin disorders etc), which the therapist will discuss with you.
What does sports massage feel like?

Swedish massage is known for being very relaxing because it works with the superficial layers of the skin and muscles. Sports massage techniques are applied deeper into the muscles, if you are very tense then sports massage can be uncomfortable and painful sometimes. How painful the massage is depends largely on things like your pain threshold the severity of your injury. Communicating with the therapist is important, if the pain is causing your muscles to tense up then this will make the massage less effective. The therapist will work at a pressure that feels right for you, the massage should feel intense but not unbearable. After the massage you should feel more flexible, relaxed and invigorated.

If sport, dance or exercise is just a hobby for me, will sports massage still help me?

We don't underestimate how important your chosen sport or training routine is to you. For some of us, there is nothing casual about training for a charity run, getting back into shape after having a baby or reaching our weight lifting goals. Sports massage can help you improve your performance and help you potentially avoid an injury that could set back your progress.

If you're currently in the habit of getting massages to help you relax and you're an active person, switching your next appointment to a sports massage would probably be a much more suitable type of massage for you.

If I'm not sporty at all, will sports massage still help me?

Yes, everyone has muscles and sports massage can help with muscle tensions and injuries caused by poor posture, or by work. Desk jobs and manual jobs are demanding on your body too. Many people in the UK suffer from back or neck injuries caused by having to sit down too much at work. Sports massage will work with your muscles in a way that Swedish massage can't.

Is sports massage carried out by a physiotherapist?

No the sports massage you receive will be by a trained sports massage therapist.

How regularly should I get a sports massage?

We have professional sports players who come in for massage at Sheffield Physiotherapy very regularly, but the amount of massage you'll need is dependent on you. You'll feel the difference after one session, but how many repeat sessions you have should be discussed with your therapist. We'll ask you about what aims you have and what issues you're having to assess how regularly you'll need a sports massage, but you could always decide to have a massage now and then, when you feel like you need it or a big event is coming up in your schedule like a race.

If you'd like to try a sports massage call 0114 268 6677 or email info@sheffieldphysiotherapy.co.uk to book an appointment with one of our trained sports massage therapists.